Personalized and flexible service
Expert guides and professional drivers
Pickup and drop-off at your hotel
Air conditioned 9-seat vans
Wonderful private tour of Nimes, Avignon, Pont du Gard
We enjoyed our private tour with Provans! Scheduling was easy, stress-free. Veronica really understood the type of tour and schedule we were looking for and worked with us to plan it all out. Nicolas took us on our tour and was very flexible in a very slight modification of our original plan and helped us manage the time so we were able to see everything. He was very knowledgeable about the area and we learned so much about the history. That really enhanced our visit. Highly recommended!
Aswartzl 06/11/2016 on TripAdvisor
Private tours from Avignon
Provence is more than a simple destination, it's a whole lifestyle... Take time to discover it on a private tour!
A wine tasting? A cooking lesson? Strolling around charming old villages? Be amazed at breathtaking views or thousand-year-old monuments? Feel free to share your wishes with us. We will be happy to suggest you interesting places and activities for your stay in Provence.
Do you need some ideas?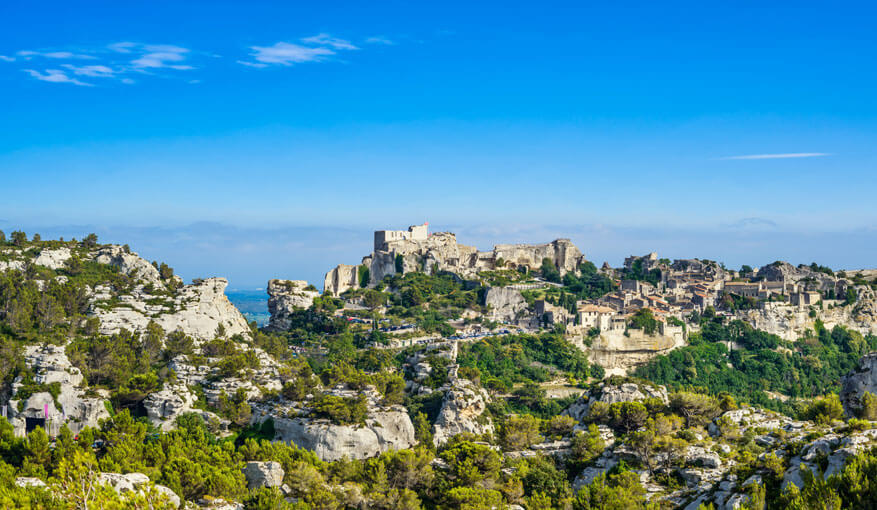 1
A day tour in the scenic Alpilles mountains
Admire Van Gogh's landscapes around St Rémy, enjoy a visit to a stunning immersive art show in a former stone quarry and explore one of the most beautiful villages of France, Les Baux de Provence. To end your day in style, taste some delicious wines and olive oils with a local producer.
2
Roman wonders in Languedoc
Marvel at some of the oldest monuments in Provence in Nîmes and at the majestic Pont du Gard, the highest Antic Roman aqueduc bridge in the world. Discover the less known Uzès, an elegant little town surrounded by a romantic countryside.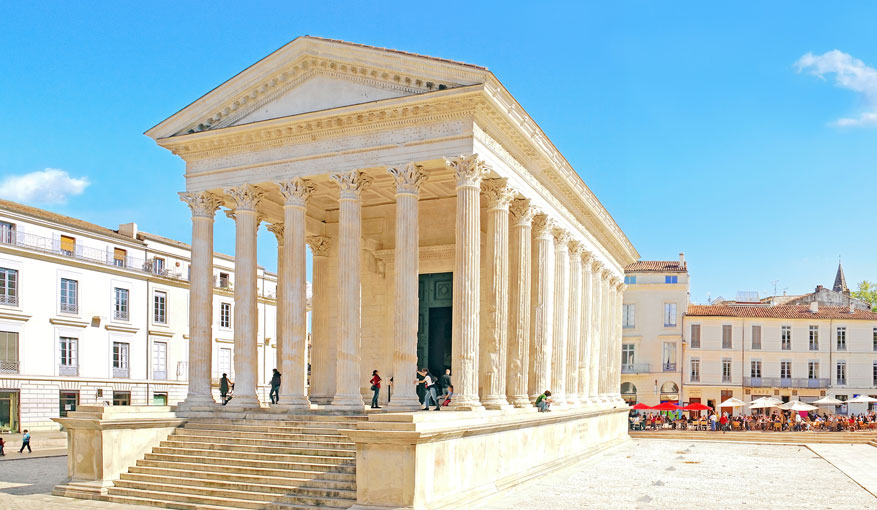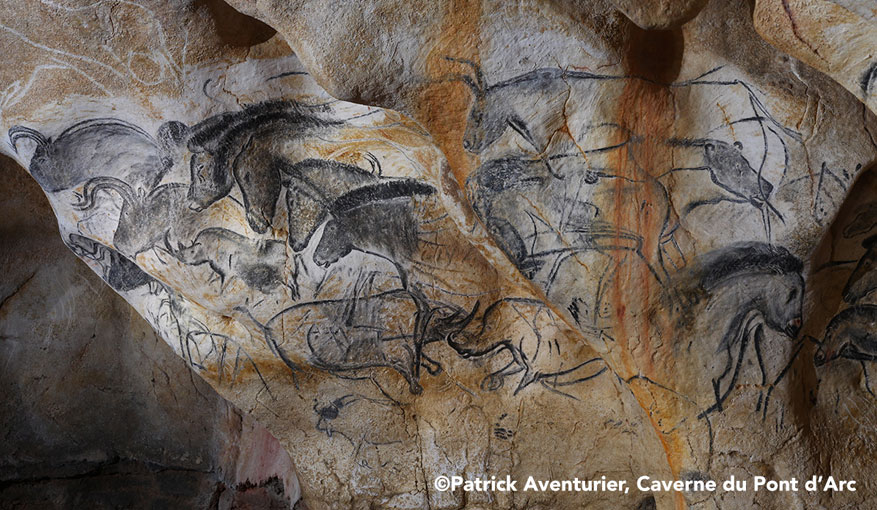 3
A full day off the beaten track
Discover a World Heritage Site visiting the replica of Chauvet cave. Enjoy lunch in Goudargues, the «Venice of the Gard», and then browse along the little streets of la Roque sur Cèze, listed as one of the most beautiful villages of France. On the way, marvel at some secret lavender fields (in June and July).
Crédit photo ©Patrick Aventurier / Caverne du Pont de l'Arc
4
Wine and oysters
Opt for a gastronomic tour along the Mediterranean coast. Enjoy a peaceful atmosphere at the Romanesque abbey church of Maguelone. Taste the famous oysters of Bouzigues, a charming fisherman village. Savour the delicate white wines of the area.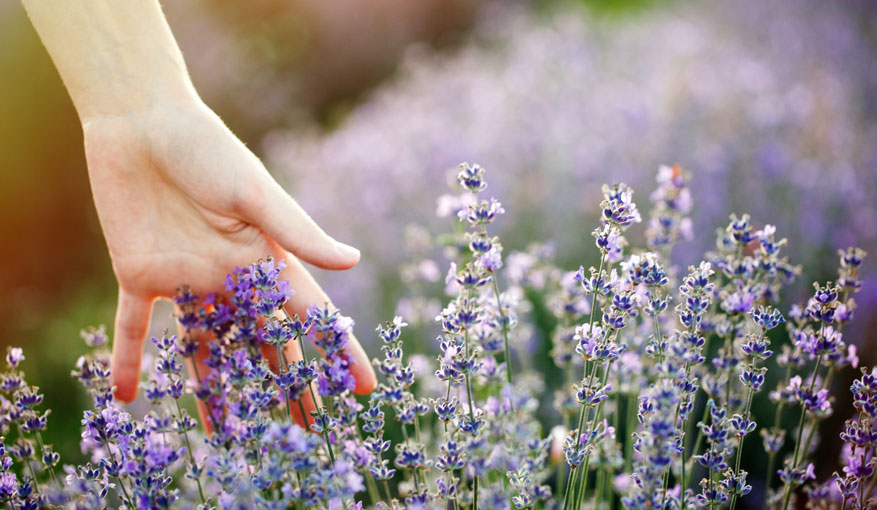 5
A day among lavender fields
Take time to admire neverending lavender fields on Valensole plateau, then enjoy a stroll on the scenic narrow streets of Moustiers Sainte Marie and be amazed by the emerald waters of Sainte Croix Lake and Verdon Gorge.
6
On foot of the Mount Ventoux
Discover the charming area around the Ventoux mountain, explore the Roman town of Vaison la Romaine with its picturesque Friday's market. Enjoy a unique lunch in a winery producing wonderful wines. Explore then Séguret, a scenic hilltop village.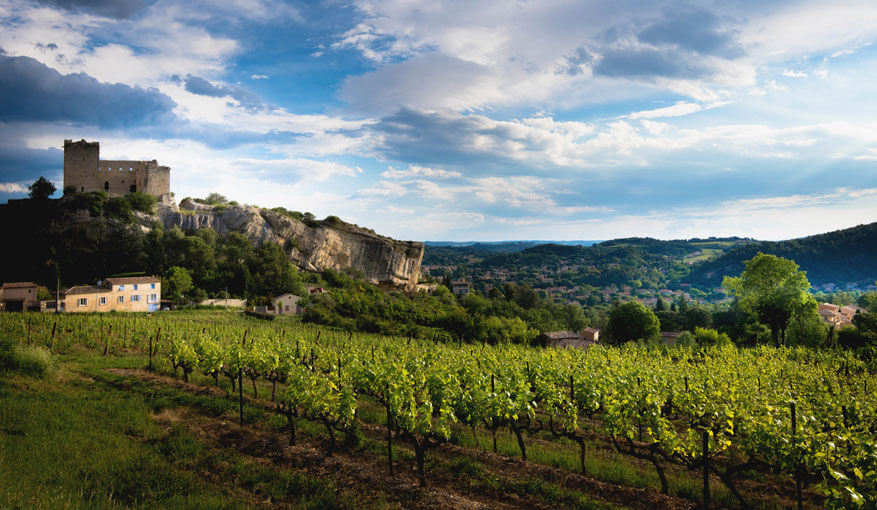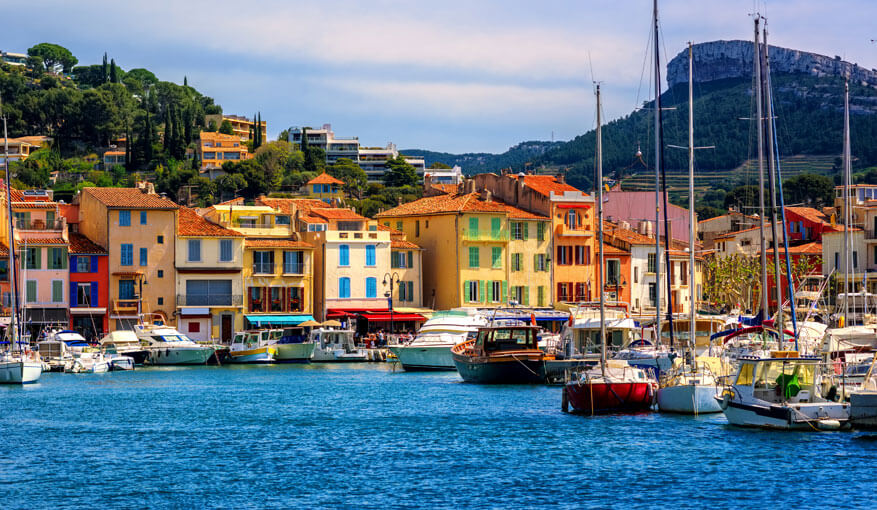 7
Picturesque Provence
Explore the old town of Aix en Provence, known for its 130 fountains. Have lunch in Cassis, a colourful fishing port on the Mediterranean Sea. Embark on a boat and marvel at the creeks of the Calanques National Park.
If you want a Sophisticated Private Tour
Nico is utmost professional guide & driver. He knew exactly what we want even before we asked and very knowledgeable about the old villages history & provence nature. My friend and I, we chose the Violet Tour 'cause it was late in June. The lavender field where Nico showed us, it was beautiful and there was less people. And the secret trail where people usually don't know was beautiful and the restaurants recommended was delicious with proper price. He was just the guide every tourist asks for! :) I really recommend this private tour and hope to enjoy the other color-theme-trip.
Okja 22/06/2016 on TripAdvisor
Nov 1st - March 31st
1-4 pax
Full day
500€
8 hours/250 km max
Half day
300€
4 hours/150 km max
Nov 1st - March 31st
5-8 pax
Full day
550€
8 hours/250 km max
Half day
330€
4 hours/150 km max
Apr 1st - Oct 31st
1-4 pax
Full day
590€
8 hours/250 km max
Half day
360€
4 hours/150 km max
Apr 1st - Oct 31st
5-8 pax
Full day
650€
8 hours/250 km max
Half day
400€
4 hours/150 km max
Inclusions
Pick-up and drop-off in Avignon or Villeneuve-lès-Avignon
Fully equiped 9-seat van
Fuel, parking and toll costs
Professional English-speaking driver and guide
Admission fees to monuments or sites
Food and drinks
We can arrange a pick-up and drop-off at a different place if required (service at extra charge).
Every extra hour will be invoiced at 60€ (60 extra km included). Every extra km not included in the package will be charged at 1€.
Contact us for a free quote
Are you looking for a small group to share a memorable day with?
Group tours
Do you need a transfer from Avignon?
Transfers
This website uses cookies, as explained in our personal data policy. If you agree to our use of cookies, please close this message and continue to use this site.