Recommended by travellers
Excellent day trips
I took the Orange and the Yellow tours on 27 & 28 September with tour guide Nicolas. They were great days with comprehensive itineraries and freedom to explore each place we went. Two of the best small group tours I've ever been on.
Greg K. 18/11/2016 on TripAdvisor
Are you looking for a small group to share a memorable day with?
Group tours
Do you need a transfer from/to Avignon?
Transfers
Group tours
Discover Provence in a friendly atmosphere! Our Provence tours depart from Avignon and can accommodate up to 8 people. Choose from the 5 possible itineraries and join us for an unforgettable day.
Private tours
You need a tailored guided tour in Provence? Get inspired by the different itineraries we propose for private tours in Provence and conceive with us your ideal Provence trip! We can accommodate up to 8 passengers and pick you up at your vacation place.
Transfers
Arrivals, departures, family or business trips… we take care of any type of transfer from Avignon and its surroundings. Our Volkswagen 9-seater can accommodate up to 12 pieces of luggage; child seats are available on demand.
Personal, charming guide to the beauty of Provence
With three nights in Avignon, we chose to tour the area with a company, rather than drive ourselves. Two different tours we did with Nicolas of ProVans. What a wonderful experience! Nicolas picked the four of us up at our AirBnB on two consecutive mornings. We visited three small villages: Fontaine de Vaucluse, Gordes and Roussilon - each amazingly picturesque. Along the way, Nicolas provided the historic and current commentary one expects. Big benefit: to have a tour guide who drops you off in these tiny towns so that you are not hassling with parking a car, which would be a nightmare! The 2nd tour was featuring Van Gogh's presence in Provence. Again, Nicolas made it a wonderful experience.
Mllpdx 29/04/2017 on TripAdvisor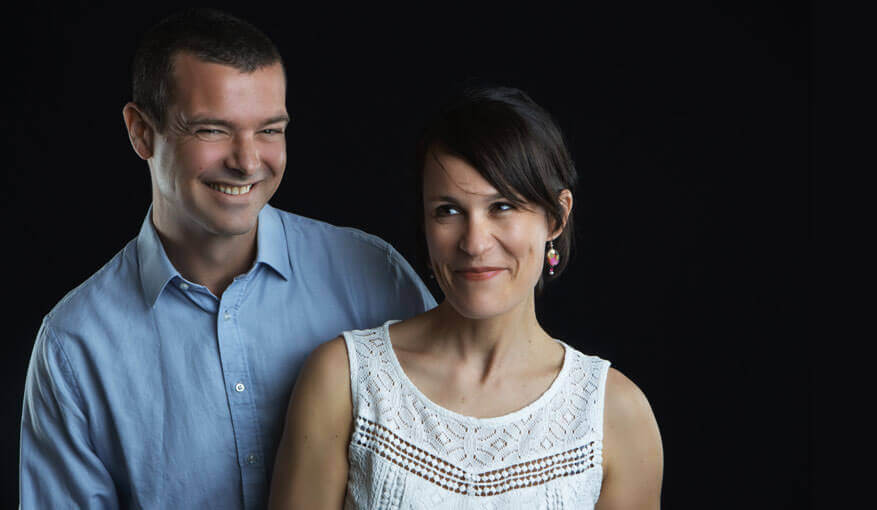 Who we are
ProVans emerged as a family enterprise, originating from the serendipitous encounter between Veronica and Nicolas a dozen years ago, fueled by their shared passion for Provence.
Veronica, hailing from the enchanting North of Italy, channels her extensive 15-year background as a tour guide and linguistic expertise to unveil the extraordinary essence of her cherished haven, Provence, to eager explorers.
Having spent countless years orchestrating day tours for guests aboard cruise barges along the magnificent Rhone River, Nicolas continues to relish traversing Provence's picturesque landscapes in his trusty van. With boundless enthusiasm, he imparts his profound knowledge to individuals from across the globe, fostering unforgettable experiences.